Novation Products, Inc.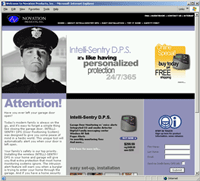 In preparation for Novation Products' launch of a new security product, 8 Sharp worked closely with the CEO to write the Marketing Communications Plan including both online and offline initiatives. To develop the web site, 8 Sharp teamed up with FastForward, provider of eMarketing applications. 8 Sharp wrote the copy and FastForward designed and built the site. The new product is currently under FCC review and is expected to launch soon.
To review other marketing communications planning, please read about Ceramicopia.