Allpointe FSBO Program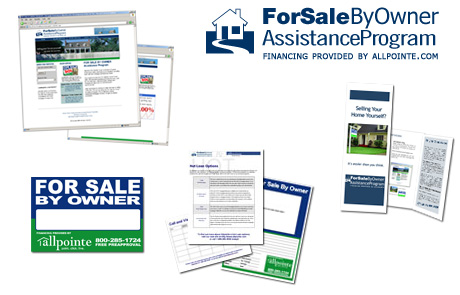 An established mortgage broker, Allpointe conceived of a For Sale By Owner marketing program to help them increase exposure to home buyers. Working with this concept, 8 Sharp wrote and designed several tactics for the campaign including a web site, a brochure, a lawn sign, and a home seller's kit.
In addition to the FSBO work, 8 Sharp has worked with Allpointe to optimize their existing web site for search engine listings and maintains an ongoing pay per click keyword campaign with Overture. 8 Sharp has also developed several new pages on the Allpointe web site including the "We're Hiring" content for the Independent Mortgage Advisor program and worked closely with Allpointe's internal team to establish an Intranet for their use.
8 Sharp did not do the graphic design for the main Allpointe web site because it was complete before the relationship began. It is our opinion that the site works well and we never recommend clients to change something that already works.
Learn about 8 Sharp's marketing and advertising services read about TrueClose.