AI Online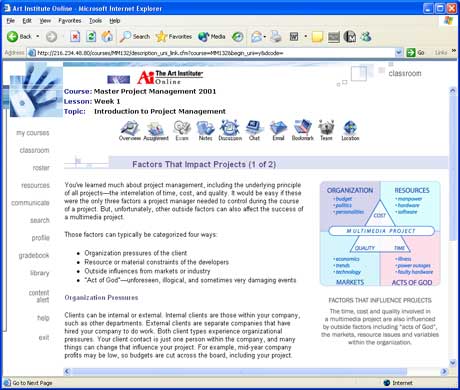 Working as a subcontractor for Embanet, AI Online's e-learning platform provider, 8 Sharp completed the instructional design and writing for a college accredited course, Project Management for Multimedia.
AI Online offers Associate's and Bachelor's degree programs in graphic design, multimedia and web design. The Project Management course teaches the principles of project management as they relate to the multimedia project and includes many teaching strategies including case studies, real-world scenarios, document development, and classroom discussions. In addition to course development, 8 Sharp also served as an expert reviewer for several web design and development courses within AI Online's Adobe-certified Center for Professional Development.
Learn more about our instructional design capabilities by reading about our project with Blattner Brunner.